Whatever You Need, When You Need It!
CAPABILITIES AND WHAT WE OFFER
When you need a rapid response that keeps your field service engineers fully equipped with consumables, tools, uniform and anything else they need to carry out the installation and maintenance, we can offer you complete peace of mind in any industry.
Our dedicated managed services team is highly motivated and driven to help keep your engineers out in the field with the right protective equipment and the right parts and components whenever they need them. We understand that time stops for nobody and therefore, getting vital equipment, spares, consumables, tools, and PPE to engineers as quickly as possible is crucial for you to meet your targets.
CHH makes it easy for you to get what you need, when you need it. With our personalized online ordering portal, we provide unique access to an app for engineers that is tailored to meet their specific business needs. In addition, we provide visibility to available inventory and offer various reporting functions.
Nobody likes downtime and in today's connected environment, nobody can afford it either. We specialise in helping our customers realise the highest uptime possible, by keeping field operations moving with around-the-clock managed services. CHH powers connectivity. We couldn't do this without support from our trusted supply chain. Here are just a few of the key partners we work with:
CHH has a footprint in several sectors connected to UK telecoms, through both our engineering and manufacturing division, and our managed services team.
Telecoms
CHH's smart cabinet solutions are present throughout telecoms and enable most connectivity applications. Our Redi-Rack single-point service covers everything from design and production to installation, testing and go-live to improve the installation and setup of data cabinets used for 5G technologies. These solutions help power the creation of smart cities and digital solutions.
Renewable Energy
CHH designed solutions are installed in earnest throughout the energy sector, supporting the infrastructure and operation of nuclear energy sites, windfarms and tidal power stations. These environments create a demand for more resistant and hard-wearing, durable materials which also protect critical wiring and assembly.
Transport
CHH is helping to power the future transport network across the UK, particularly within the field of electric vehicle charging. Our experience installing smart meters is helping utility companies place more of a focus on service-oriented smart metering solutions, rather than simply the underlying metering infrastructure. For this, the role of cabinet integration and managed services in enabling around-the-clock installations and servicing cannot be underestimated.
Smart Meter Installation
CHH's considerable electro-mechanical integration experience enabled us to become the supplier of choice to Arqiva and provide integrated cabinets and racks for the UK Government's smart meter national roll out programme in the Scotland and North of England regions.
Rail
CHH works closely with rolling stock operators to provide complex and long loom assemblies used for data acquisition monitoring units. This is used to monitor wear and tear on the train in real-time, instantly sending data back to the operator to enable them to implement preventative maintenance schedules. In addition, our rack and cabinet solutions are helping to modernise and upgrade much of the UK's rail infrastructure.
Behind the scenes of CHH's success to date is our people; people who live and breathe our company values in every aspect of life, whether they are in leadership or supporting roles. Here are the people who keep our business and the country moving: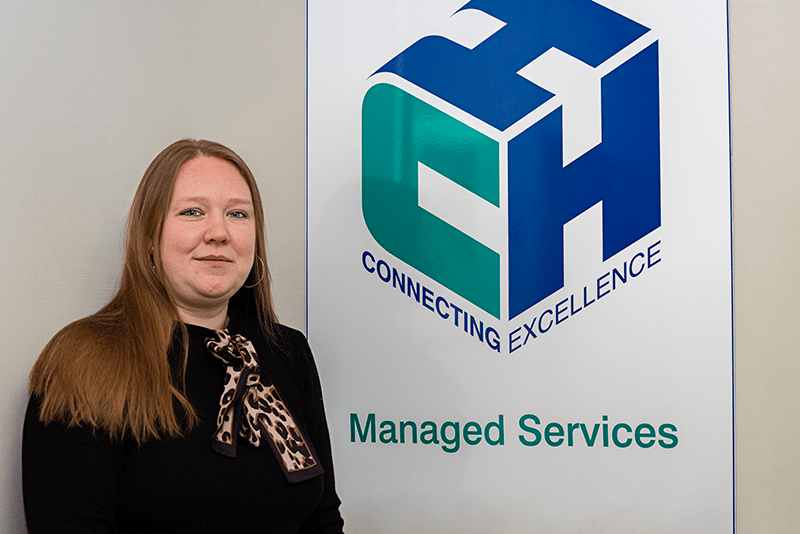 Laura Leese
Managing Director, Managed Services
Laura simply gets the job done. As Managing Director of our Managed Services team, she is a born problem solver and avid trouble-shooter, committed to helping our customers find fast solutions to all their in-field challenges. Laura is responsible for a growing team at CHH which plays a critical role in ensuring that all the connectivity solutions the country enjoys today, continue to work behind the scenes.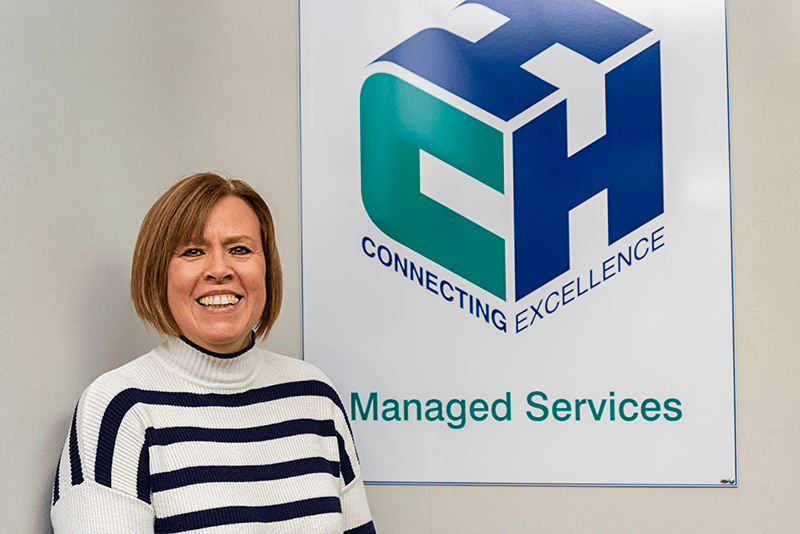 Sam Sault
Account Manager
Sam has worked at CHH for 8 years and was the first account manager to join the Managed Services team. Sam is bright and bubbly and brings not only lots of laughter to our team but also educates us with a fact each day. Sam is the mother of our team and will ensure every member of the team is looked after and will always go above and beyond to help everyone.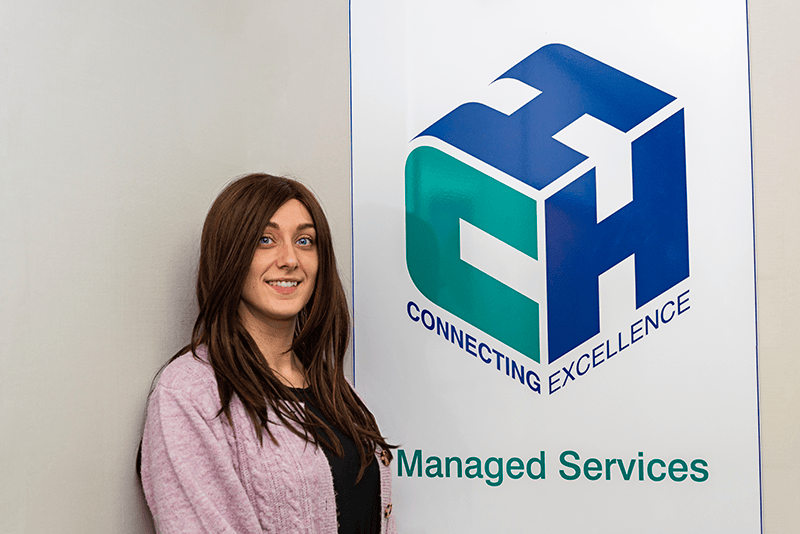 Rosie Edgington
Account Manager
Rosie has worked at CHH for 4 years coming from a background of customer management therefore bringing a breadth of customer service experience. Rosie is very driven and jumps at the chance to manage new customers or projects. Rosie is the most diplomatic member of our team and with her past education and inquisitive nature helps to educate our team on current affairs.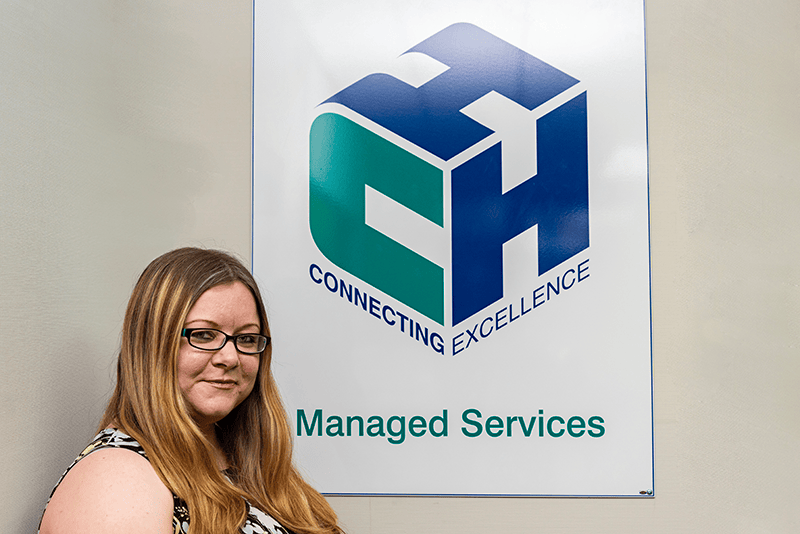 Michelle Priest
Account Manager
Michelle has worked at CHH for 2 years and initially worked as our office admin. Due to Michelle's ability to pick up tasks quickly and her kind caring nature we swooped in and made Michelle a member of the Managed Services team full time. Whenever someone asks for help Michelle is always the first to step up.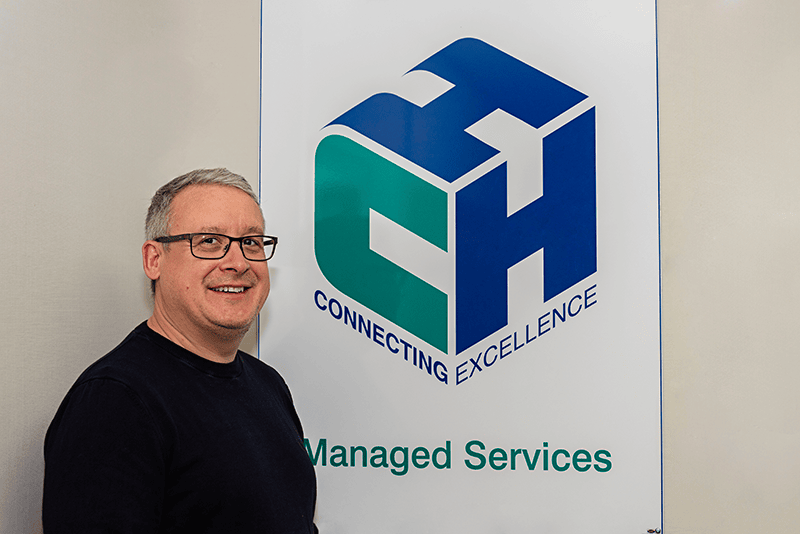 Garry Simpson
Warehouse Manager
Garry joined CHH 1 year ago as our Warehouse Manager. Garry's management approach ensures the warehouse runs smoothly and continues to achieve the exceptional OTIF. Garry is quick to spot an area for improvement and is also open to feedback from the whole team which makes him a fantastic Warehouse Manager.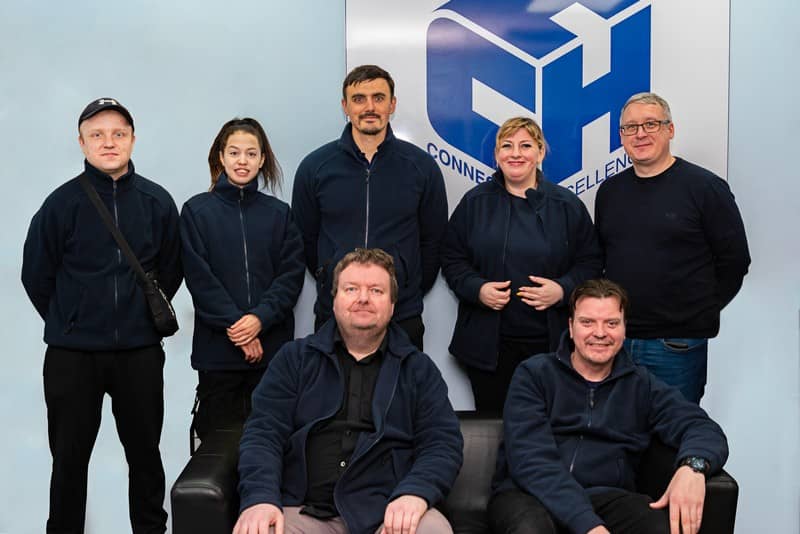 Warehouse Team
Warehouse Team
The CHH warehouse team is responsible for getting you what you need, when you need it.  They are the people behind the scenes making sure the items you want are waiting for you with an over 99% on time in full record.  With over 10,000 orders and over 135,000 parts shipped monthly, engineers can rely on CHH to supply what they need to get the job done.